Welcome everybody to GamingWorldLinks, Today in this article we have got for you the best mechanical keyboard that you can get under 3000 Rs. (50$) In India. Keep reading this article if you want deep insight into the review. The keyboard is available on Amazon, Flipkart and their official website .

Cosmic Byte Gaming Keyboard Review: The Best Keyboard For Gamers?
Click To Tweet
Cosmic Byte Gaming Keyboard Review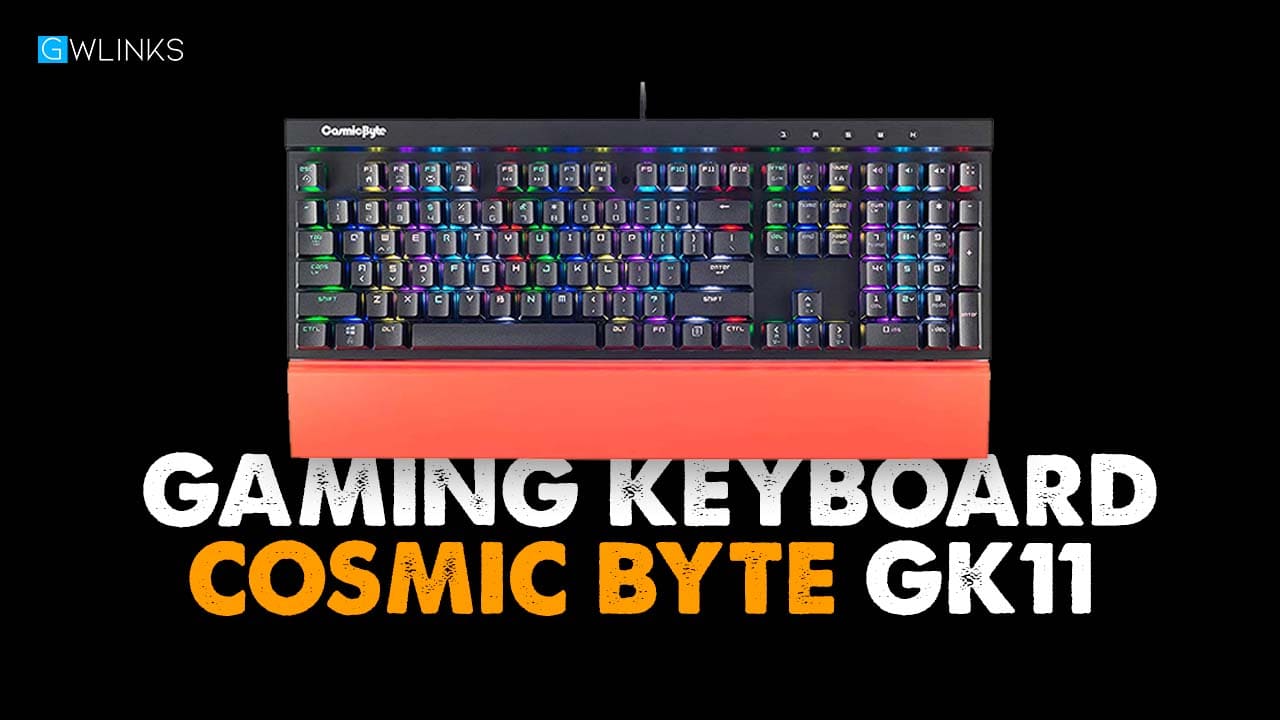 The keyboard, at its first look, has a really great design. The keyboard looks very premium and comes with aluminium body and plastic keycaps. The build quality is really good and nobody can spot a flaw in the design. This Cosmic Byte Gaming keyboard comes with mechanical switches with "brown keys" technology. The keys are very clicky and responsive and give very soothing clicky sound. The sound is ideal for streamers and gamers. It is not too loud and not too low, talking more about the keys, this gaming keyboard has a total of 104 keys with extra quick access keys like volume up and volume down buttons.
RGB Lighting: 13 Awesome Colour Modes
However, for gamers who love RGB colours, the keyboard comes with 13 different RGB modes with each key having its independent RGB colour. There are 3 different brightness levels in the settings that you can access using the FN button given on the keyboard itself!
The wire of the keyboard is braided and cannot easily be torn off as from my experience. The weight is 1.12 KG and the aluminium quality justifies the weight. Overall the keyboard is the best package in terms of build quality and design.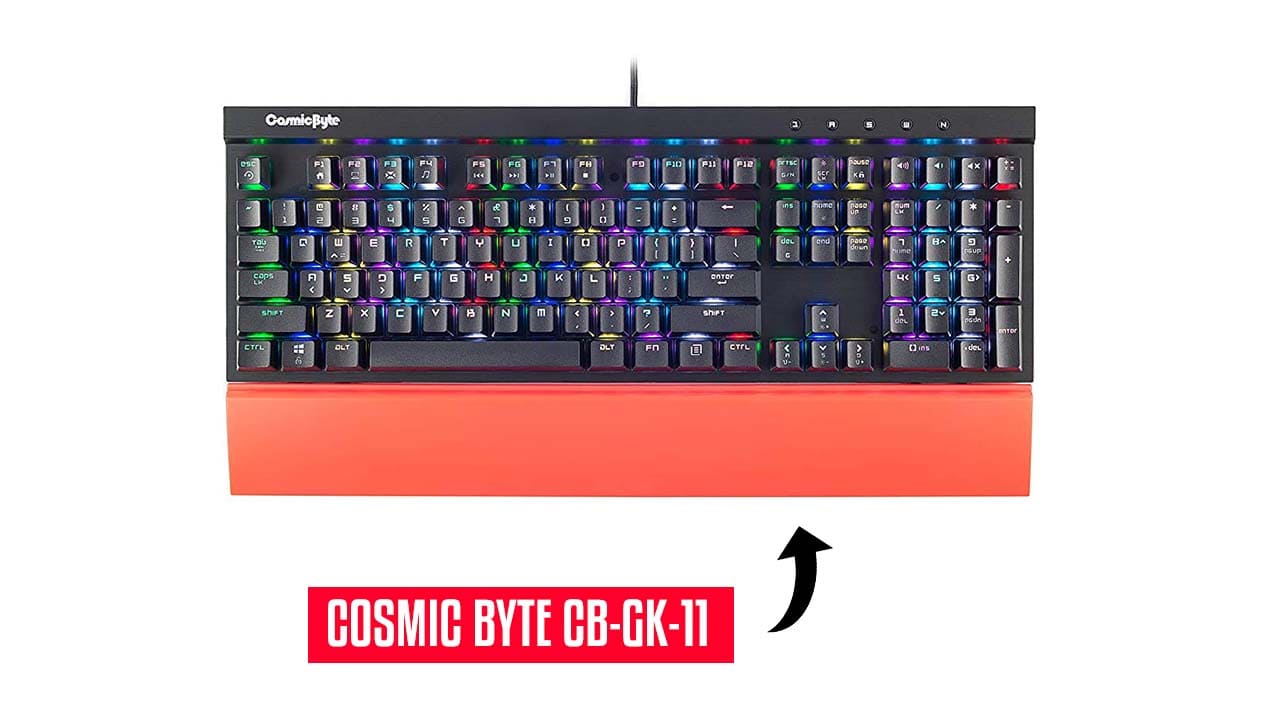 Pros & Cons Of Cosmic Byte Gaming Keyboard
Talking about pros. the keyboard has the following features that I personally Liked!
RGB Backlit Keys
Braided Wire
RGB Mechanical Keys
Palm Rest Included In Packaging.
OnSite FREE Warranty For Users!
There are not many things that I didn't like about the keyboard because everything is just perfect for it.
If you are really concerned about the warranty then this may be your best bet as the company really offer some really good warranty policies.
Final Conclusion: Should You Buy It Or Not?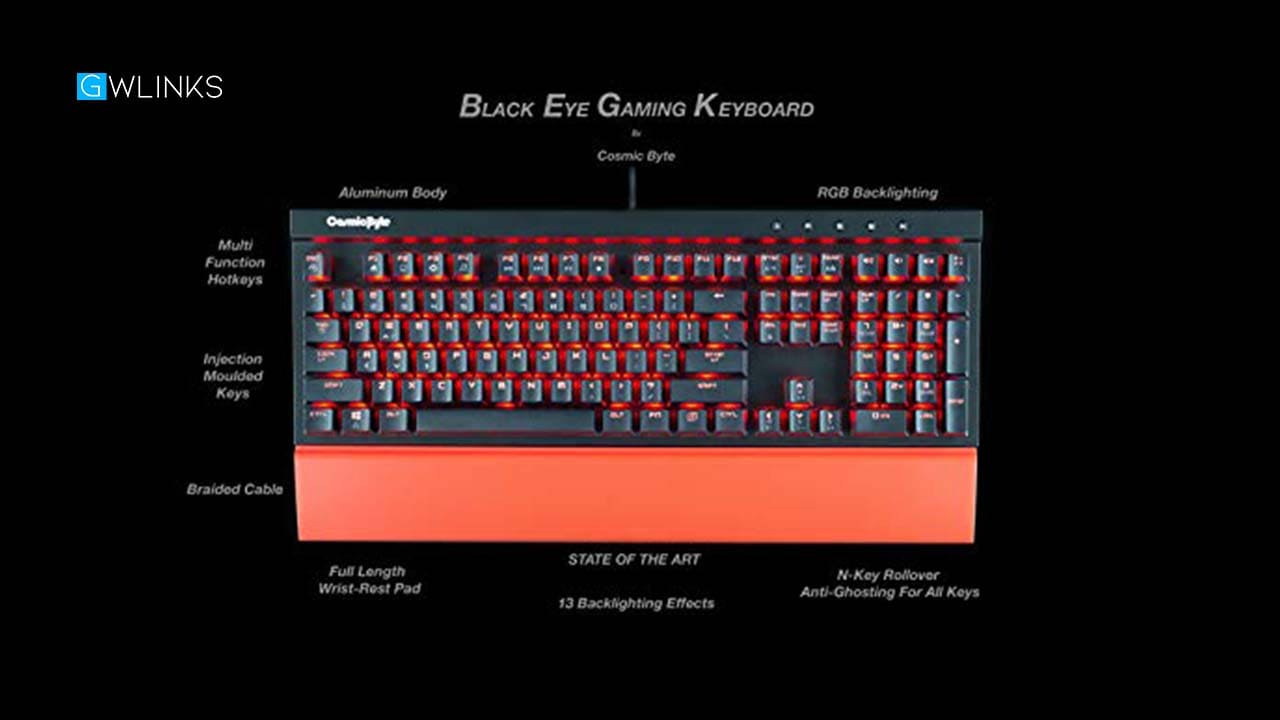 The keyboard really feels good in terms of build quality and design. The keyboard comes with brown switches mechanical keys which feels really good and premium.
We would definitely recommend this keyboard to you, So The Answer is YES, you can definitely buy it from amazon or any store that you like!
You can buy the gaming keyboard from the below link,