Fans of the Grand Theft Auto (GTA) series, especially the older titles may have some good news coming their way soon. GTA III, GTA Vice City and GTA San Andreas are reportedly going to be receiving the 'Remastered Edition' treatment and will be getting newer, modern graphics.
After a lot of rumours and speculation, a new report from Kotaku suggests that Rockstar Games is remastering three classic GTA games. The new remastered titles are expected to release this fall, suggests the report. While the report doesn't specifically mention which titles are in development, it does suggest that the remastered versions are in their final developmental stages right now.
GTA Trilogy (SA, VC, LCS) Is Getting a REMASTER: Every Leaked Detail Latest News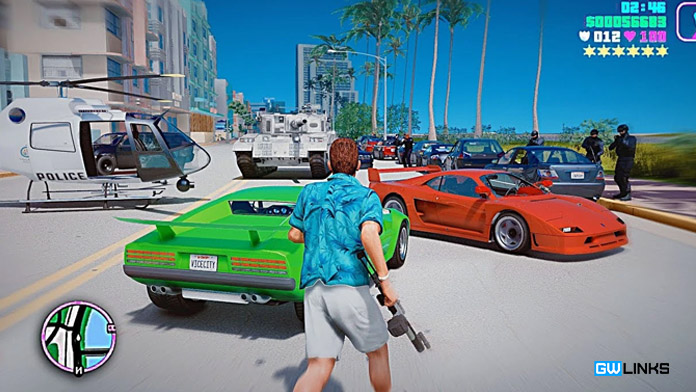 The remastered editions of the games will also be coming to new platforms like the Nintendo Switch, allowing players to enjoy the titles on the go.
Even though no confirmation is out yet, it is very likely that the three games could indeed be GTA III, Vice City and San Andreas, and that players will be able to step into the shoes of Claude, Tommy Vercetti and Carl 'CJ' Johnson in the games once again.
Also Read: Is Tinder++ Real? Does It Even Work?
GTA Remastered Editions: What to expect and when?
The report has a few more details. They say the PC and mobile ports may not release alongside with the others, as those require extra work and could launch in 2022 instead. They also say that the reason support for Rockstar's Red Dead Online has been so slow is in part because so many people were tasked with these remasters. A remaster of the original Red Dead is reportedly dependent on how these remasters perform.
The graphics are said to be a mix of old and new, and while the UI is being redesigned, it should retain the core feel of the original. The sources compare it to some of the more widely known high quality GTA mods, in terms of the quality of the remaster, which is being made in Unreal.
While this would have been a nice "gift" from Rockstar, it's no shock to hear that this is probably going to be a standalone release. And between this remaster and GTA 5 on next-gen, this is going to be a monster year for Grand Theft Auto sales, despite not actually releasing a new game. Such is the power of the franchise at this point.