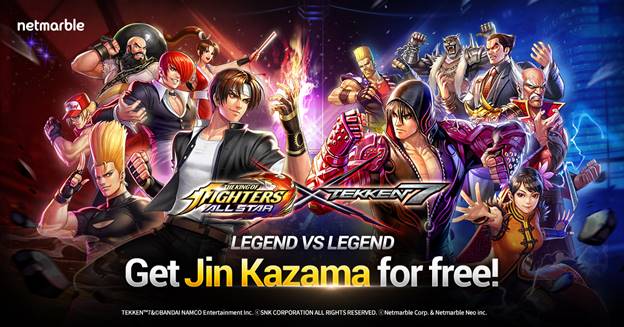 The King of Fighters Allstar is holding a crossover event right now with Tekken 7, introducing fighters from the classic console fighting franchise in Netmarble's mobile fighter.
Tekken fighters that have made the transition include Heihachi Mishima, Jin Kazama, Kazuya Mishima, Armor King, Ling Xiaoyu, and Paul Phoenix.
King of Fighters Allstar is a Massive Mobile Fighter by Netmarble
Everybody knows that netmarbel makes some awesome games for android and they have also worked with marvel to bring out some superhero games on android.
They have also made an awesome mobile fighter game.
The update went live today and sees you collect the Tekken fighters, train them, and fight alongside them. You get Jin Kazama for free and then have to work for the rest of them.
There are also new fighters, including Geese Howard XIV, Mr Big 96, and Li Xiangfei 99, a Thanksgiving event that halves AP and doubles Gold for Gold Dungeon, and doubles Affinity items in Story Mode.
[embedyt] https://www.youtube.com/watch?v=w5aOxAHutzo[/embedyt]
So head on over to Google Play right now and check out King of Fighters Allstar's Tekken 7 event, available now in-game.